House of Our Lady of Good Deliverance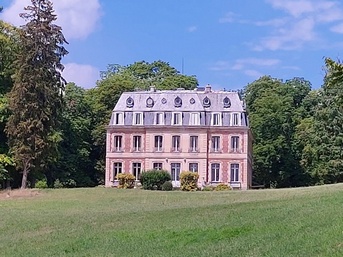 For the first time, the Sister Adorers have moved to France, to the beautiful property of Saint Sulpice in Loisy, near Paris. With the presence of the Sister Adorers, this location will allow the Institute of Christ the King to offer spiritual retreats, days of recollection, and many other activities throughout the year.
We entrust ourselves to your prayers for this installation and invite you to join us in thanking God for this eminent grace of providing a new tabernacle where Our Lord will be adored daily in the Blessed Sacrament.
Attendance at these Offices is reserved for sisters and retreatants